PDF (Portable Document Format) is widely accepted as the most appropriate format for sharing, exchanging and archiving documents. This is why AutoCAD drawings are often converted to PDF and why AutoCAD users can encounter them often in their work. Moreover, most AutoCAD specialists will convert their drawings in PDF format before sending or archiving them. In most cases, when one doesn't need to modify the drawing locked in PDF or when one has the source AutoCAD drawing, PDF comes as a great solution.

The problem with PDF starts when you need to make changes to vector images or text locked in Portable Document Format. PDF is, at its core, uneditable. Although it is possible to highlight, mark or even add notes to PDFs, the format does not allow you to manipulate the drawing itself or the original text in the drawing. The only way to overcome this obstacle is to extract drawings and text from the PDF into AutoCAD supported formats, such as DWG or DXF. To do that, you need a powerful PDF to CAD converter.
A professional and high quality tool for undertaking this task is Able2Extract PDF Converter developed by Investintech.
Able2Extract is a full-fledged PDF to CAD converter software, which supports multiple conversion options beside PDF to AutoCAD, such as PDF to Microsoft Office, OpenOffice, HTML and numerous image formats. Despite its comprehensiveness, it is very intuitive, user friendly and easy to use.
Getting Started with Able2Extract PDF to CAD converter software
To get you started, here is a step-by-step tutorial to convert PDF to Auto CAD (DWG, DXF):
1Firstly, choose to download the appropriate free trial version of Able2Extract for your operating system (Windows, Mac OS X, or Linux):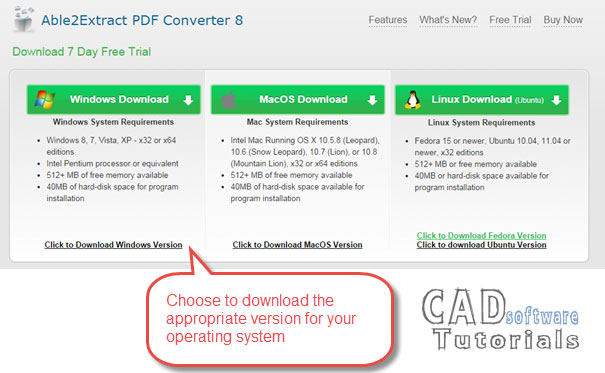 Install the software as prompted by the installer. The installation process is mostly automatic and as such, a no-brainer. After the installation, simply run the software. If you choose to add a shortcut, just double click it, if not, find the program on the list of your installed software and start it.
2Open the file to be converted form PDF to AUTOCAD. We´d like to convert to AutoCAD this mechanical drawing, actually (of course) on PDF format: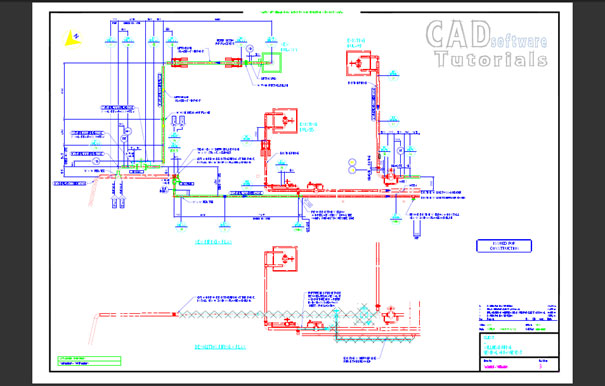 Please take into account that PDF to CAD converter software will only work with PDF files that has been generated from a CAD application. So don't expect that any kind of drawing will be appropriately generated with this kind of tool.
So, click Open command to select PDF file that you want to convert to AutoCAD:

Your view in Able2Extract PDF to CAD converter, should be similar to this: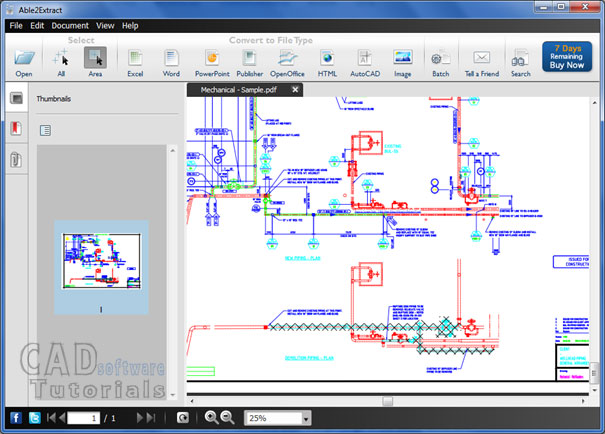 3 Now, select the content for conversion to CAD.
Able2Extract has advanced selection options, which actually allows you to pinpoint the content you really want. You can select and area, a page range or the entire document: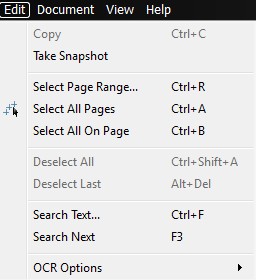 We chose All Command from Select panel so everything into PDF file be converted to DWG.
4 Let´s the magic begins! So, having made you selection, click the AutoCAD icon on the toolbar: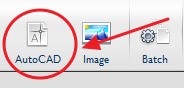 And, in the Convert to AutoCAD dialog which appears on the screen, choose your desired conversion settings. As you can see in the image below, Able2Extract PDF to CAD converter offers to choose between the DWG or DXF formats, specify the color palette, and adjust additional options like units, polyline width, insertion point, and so on: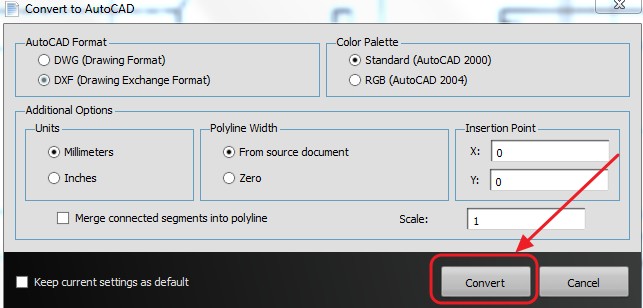 Once you've specified your conversion options, simply click the button Convert.
Make note that if you are a newbie CAD or pdf to CAD converter user, it is perfectly safe to convert using the standard, preset options as Able2Extract's default conversion options are already adjusted to meet the needs of most AutoCAD users.
After clicking the Convert button, all you need to do is to choose where you want to save your resulting DXF or DWG file.
5 Open your converted drawing into AUTOCAD!
We've opened the PDF to CAD converted file from AUTOCAD 2012 release, and as you can see in this image: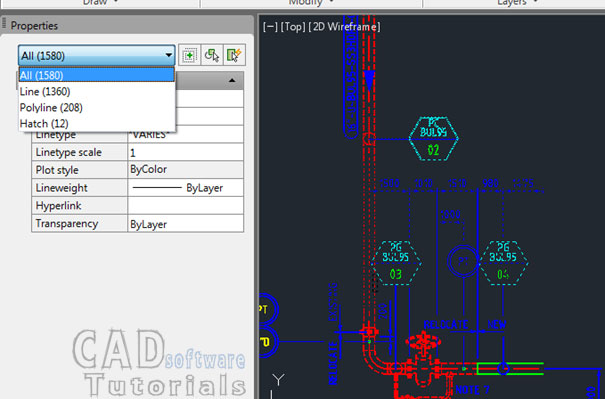 The whole drawing has been converted to polylines, hatch and lines.
So, as you can see, Able2Extract seems to be a good option to consider next time you´re looking for an inexpensive PDF to CAD converter software.